Essay On Varanasi In English | Banaras Essay In English
Hello Friend, In this post "Essay On Varanasi In English | Banaras Essay In English", we will about Varanasi as an Essay in detail. So…
Note: This post "Essay On Varanasi In English", is the outcome of deep research and In-depth Analysis. So, please read till last.
Let's Start…
Varanasi has located 300 km from Lucknow, the administrative capital of Uttar Pradesh. The legendary Mahajanapada Kashi, which is known as Varanasi, has a dense population of 42 lakh spread over 1535 square kilometers.
Varanasi became known as Banaras for a long time, due to the interplay of Urdu and Bhojpuri languages. Which was officially converted to Varanasi in May 1956.
It has a reputation as the religious, spiritual, and cultural capital of not only Uttar Pradesh, but also the whole of India.
Tourism In Benaras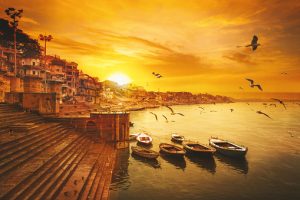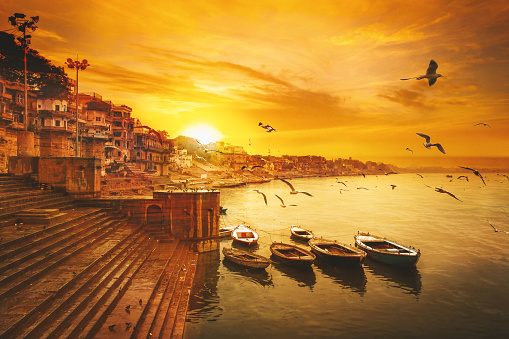 From the point of view of Uttar Pradesh tourism, after the Taj Mahal in Agra, most foreign tourists come to see the famous ghats of Varanasi as well as the Buddhist Stupa of Sarnath.
The ancient language of this place is Sanskrit and the spoken language is Hindi and Bhojpuri. Varanasi has been known as the religious city of the Hindus since ancient times. But from time to time, people of Buddhist, Jain, Muslim, etc. religion also made their deep impact here.
Presently, the Varanasi district is divided into three tehsils named Pindra, Raja Talab, and Varanasi. Over time, old Banaras is now becoming modern Varanasi.
Airport Of  Varanasi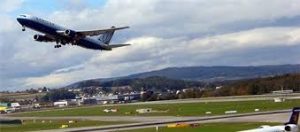 Varanasi Airport, established in 1985, is located 26 km north-west of the city at a place called Babatpur in the Pindra tehsil.
In October 2005, its name was changed to Lal Bahadur Shastri International Airport. 10 air companies like Air India, Alliance Air, Budha Air, Go Air, Indigo Air, Malindo Air, SpiceJet, Thai Air Asia, Thai Smile, Vistara give their services here.
Direct flights are available from here for foreign cities like Kathmandu, Bangkok, Kualalumpur, Dubai, Sharjah. With this, it is also available to fly direct from Varanasi to Delhi, Kolkata, Mumbai, Chennai, Bengaluru, Hyderabad, Bhubaneswar, Jaipur, Agra, Lucknow, Gaya, Goa, Ahmedabad, Khajuraho, Dehradun, Guwahati, India.
Read:
Railway Station Of Varanasi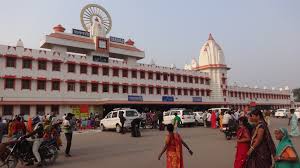 After Kanpur Central, Allahabad Junction, and Charbagh railway station of Lucknow, it is the fourth and busiest large railway station in Uttar Pradesh, comprising 9 platforms and a total of 210 trains.
All the rail routes coming from Jaunpur, Pratapgarh, Prayagraj, Mau, Ghazipur, Mughalsarai are interlinked and make Varanasi a huge Railway junction.
A total of 38 trains depart from here for different cities. Within the district, including Varanasi Junction, a total of 20 small and big stations connect the locals to the city of Varanasi.
Roadways Of Varanasi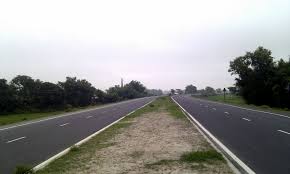 Many national highways connect Varanasi with other cities to make Banaras accessible for road transportation from the tourism point of view. National Highway No. 31 connects Varanasi with Kanpur, Unnao, Lucknow, Pratapgarh, and Jaunpur on the west side.
Ghazipur, Buxar, Ara, Chhapra, and Patna, etc. ease transportation from the cities towards the east. NH 28 connects Azamgarh, Tanda, and Basti districts with Varanasi city on the north side.
The highway going from Delhi to Kolkata, known as NH-19, NH-2, or AH-1, also makes the traffic towards Varanasi city fast, safe and thrilled.
Along with this, due to being directly connected with the 2 metros, there is more convenience in the expansion of trade and in the movement of goods.
Gange's Water Route Of Varanasi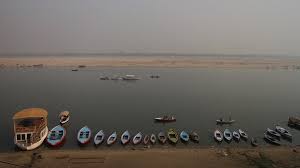 In ancient times, the water route of the Ganges was used to travel to Varanasi. Even today many people travel with boats from Kolkata for 12 days and experience the amazing view of the Ghats of Kashi with ultimate thrill.
Ghats of Benares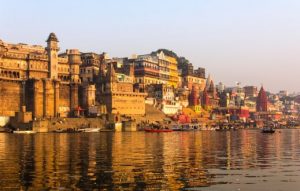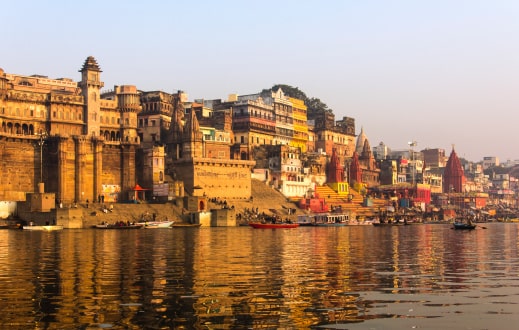 Varanasi is famous for its ghats and temples. Tourists come here in large numbers for the morning and boat ride of Benares.
But these ghats were not just built to enhance the beauty of this city, but they were developed later as a way to protect themselves from the ravages of the Ganges.
The kings of different provinces of entire India built several temples along with the Ghats here to establish their dominion from time to time.
The Ghats of Banaras were the main centers of education and trade. At the time of sunrise, there used to be Gurukul Pathshala for the students who got knowledge of Vedas, Puranas, Upanishads, and Sanskrit language.
And from noon to evening, these ghats used to become the main center for the buy and sale of muslin silk cloth, sandalwood perfume, ivory, and crafts, etc. for the locals and traders coming from distant provinces traveling in the river Ganges.
Ramnagar Fort Of Varanasi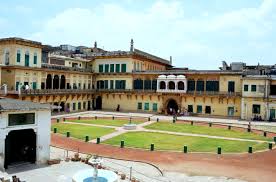 The historical Ramnagar fort of Banaras is situated on the other side of the river at a place called Ramnagar. Kashi was an independent region in the 18th century. when the King of Kashi Balwant Singh made a grand construction of this fort in Mughal style using sandstones brought from Chunar.
The museum built inside the fort has preserved the heritage of the history of the kings of Banaras. Even today, inside the fort of Ramnagar, is the residence of the Maharaja of Kashi.
These royal houses have an integral contribution to the cultural and religious activities taking place in the city. Whenever tourists come here to visit Varanasi, then it becomes necessary to visit this fort especially to understand and study the history of Kashi.
Read:
Kashi Vishwanath Temple Of Varanasi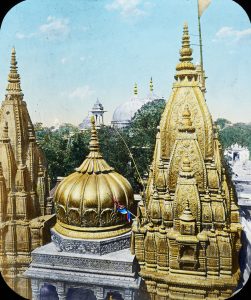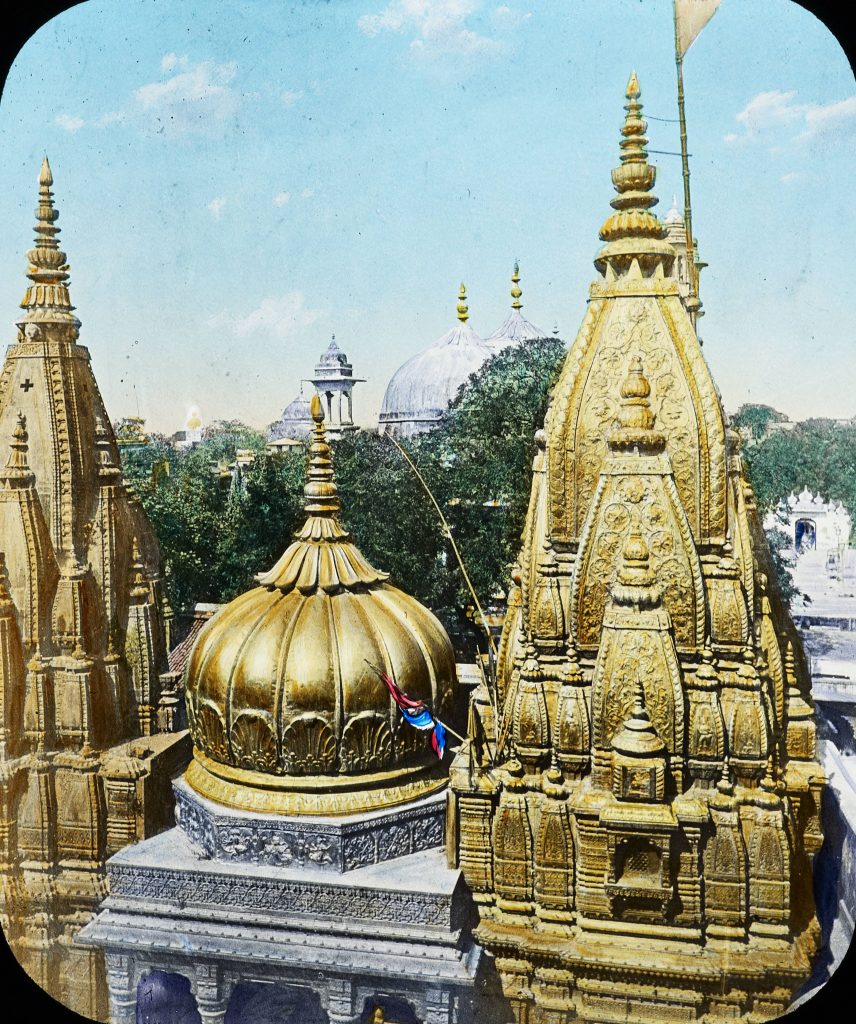 Kashi Vishwanath Temple is one of the 12 Jyotirlingas situated at some distance from Dashashwamedh Ghat, is the busiest and famous temple of Varanasi.
This temple was built in the year 1780 by Ahilyabai Holkar. In 1853, this dome was decorated with 1000 kg gold donated by Maharaja Ranjit Singh.
It is said that the foundation of this temple was laid thousands of years ago by King Harishchandra. It was demolished many times but from time to time many kings rebuilt it due to its mythological importance.
Great men like Adi Shankaracharya, Sant Eknath, Ramakrishna Paramahamsa, Swami Vivekananda, Maharishi Dayanand, and Goswami Tulsidas also came to visit this temple.
New Vishwanath Temple Of Varanasi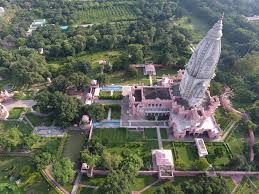 The new Vishwanath temple of Varanasi is located inside the Banaras Hindu University. The construction work of this temple started in March 1931 and after 30 years, this temple was ready to be built in its present form.
This is a replica of the Kashi Vishwanath temple. The concept of this new temple for people of all religions was laid by Pandit Madan Mohan Malaviya when Aurangzeb demolished the old Kashi Vishwanath. and Madan Mohan Malaviya is also the founder of Banaras Hindu University.
Tulsi Manas Temple Of Varanasi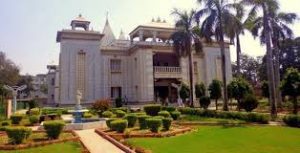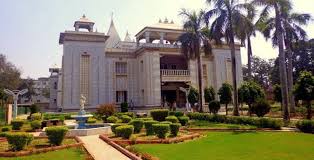 Ramcharitmanas is written on the entire wall of this temple. The famous depiction of Ramayana on the walls is very beautifully carved.
Sant Tulsidas Ji is seated on its second floor. Also on this floor, there are automatic Shri Rama and Krishna Leela.
Apart from this, Durgakund Temple, Baba Kaal Bhairav ​​Temple, Mrityunjay Mahadev Temple, Sankatmochan Temple, Markandeya Mahadev Temple or Annapurna, Bharat Mata Temple are major centers of faith for the devotees.
Varanasi Sarnath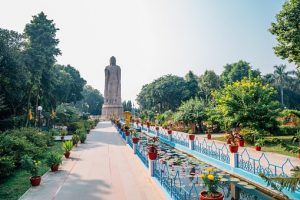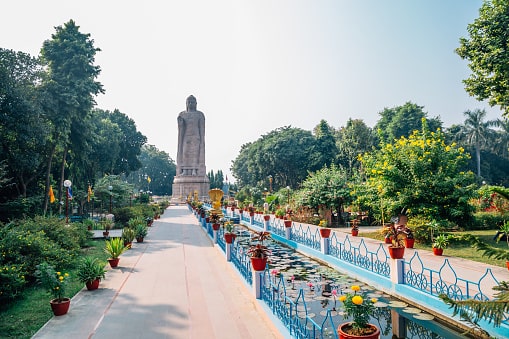 Sarnath has located 10 km from Varanasi railway station. Sarnath is one of the four pilgrimage sites of Buddhism. People who believe in Buddhism and Jainism come here in large numbers from abroad.
Based on proven history, Siddhartha Gautama, born in Lumbini in 1563 BC, gave his first sermon to disseminate the knowledge gained through hard meditation and experience in Bodh Gaya, Bihar after renouncing his wife, child, and kingdom. And by the name of Gautama Buddha, he became famous all over the world.
Chaukhandi Stupa Of Varanasi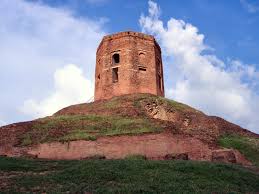 At this place, Gautama Buddha preached to his first five disciples. A dome with 8 arms is built above the stupa. It is known from the writings written in Persian in the stones on its northern door that it was built by Todarmal's son Govardhan in 1589 AD.
It is mentioned in the article that Humayun had spent a night at this place, in whose memory the construction of this stupa was possible.
Dhamek Stupa Of Varanasi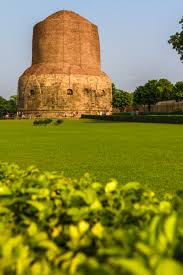 Its foundation was laid in the time of Ashoka. It was expanded in the Kushan period but was completed by becoming a perfection in the Gupta period.
It was at this place that Gautam Buddha first started the Dhammachakra. Therefore this place is known as Dhemakh Stupa.
This stupa has been built 6 times but still, its upper part has remained incomplete. Its height is 43.6 meters and its diameter is 28 meters. Both stone and brick have been used in their construction.
Mulagandha Kuti Vihara Of Varanasi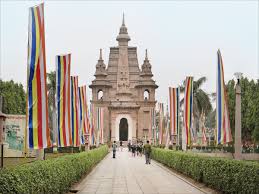 Sri Angare Dharmapala, a Sri Lankan Buddhist saint, revived almost all the Buddhist sites of Sarnath and established the Mahabodhi Society in India.
In 1931, this institution built the new Moolgandh Kuti Vihar in the pious memory of Moolgandh Kuti Vihar. and The idol of Lord Buddha is worshiped here.
Dharma Rajika Stupa Of Varanasi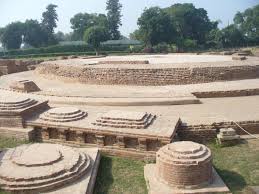 Initially, the diameter of this stupa was 13.4 meters, in later times its form was changed 6 times. In which, the circumambulation path around it and the stairs leading to its roof from all four directions were prominent.
In 1794, Jagat Singh, a Diwan of Raja Chet Singh of Banaras, broke it down to use the bricks in the building as a construction material.
Apart from this, Ashoka Pillar, Chinese Temple, Japanese Temple, Digambar Jain Temple, Thai Temple, Golden Temple, Jambudweep, Shri Lanka Budh Vihar, Tibetan Buddhist Monastery, Sinhapuri Digambar Jain Temple, Dharmapala Monument, Cambodian Monastery, Vishal Buddha Statue, Museum, etc. places are worth to seeing and visiting.
Education Of Varanasi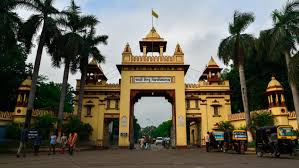 Apart from being an important religious city, Varanasi is also the main center of education and Sanskrit.
Banaras Hindu University (BHU) is the largest university in Asia. Apart from this, people from abroad also come to study at Mahatma Gandhi Kashi Vidyapeeth, Central Institute of Higher Studies, and Sampurnanand Sanskrit University.
Read:
FAQs (Essay On Varanasi In English)
Varanasi became known as Banaras for a long time, due to the interplay of Urdu and Bhojpuri languages. Which was officially converted to Varanasi in May 1956.
Thanks For Reading "Essay On Varanasi In English". And If you have any Queries related to"Essay On Varanasi In English | Banaras Essay In English".If any questions, so please comment…